FOR IMMEDIATE RELEASE 09 08 2022
We are pleased to announce that funding for the Aboriginal Friendship Centres of Saskatchewan has been approved in the value of $63,000.00 through an application for Living Skies Indigenous Basketball League (LSIBL) from the Jumpstart Community Development Grant.
Through Sport Canada's Community Sport for All Initiative, the Government of Canada has provided $6.8 million in funding to Jumpstart to support organized sport and to help community organizations kickstart local organized sports that are accessible to all. This funding seeks to remove barriers to participation in sports programming for equity-deserving groups, in particular, Black, Indigenous, racialized, 2SLGBTQQIA+, low-income, persons with a disability and newcomers to remove barriers to participation, enabling kids to play safely in an inclusive and diverse environment, and retention in sport. Thanks to this investment, Jumpstart was able to approve our Community Development Grant.
For more information on our programming, please visit https://www.livingskiesbasketball.com/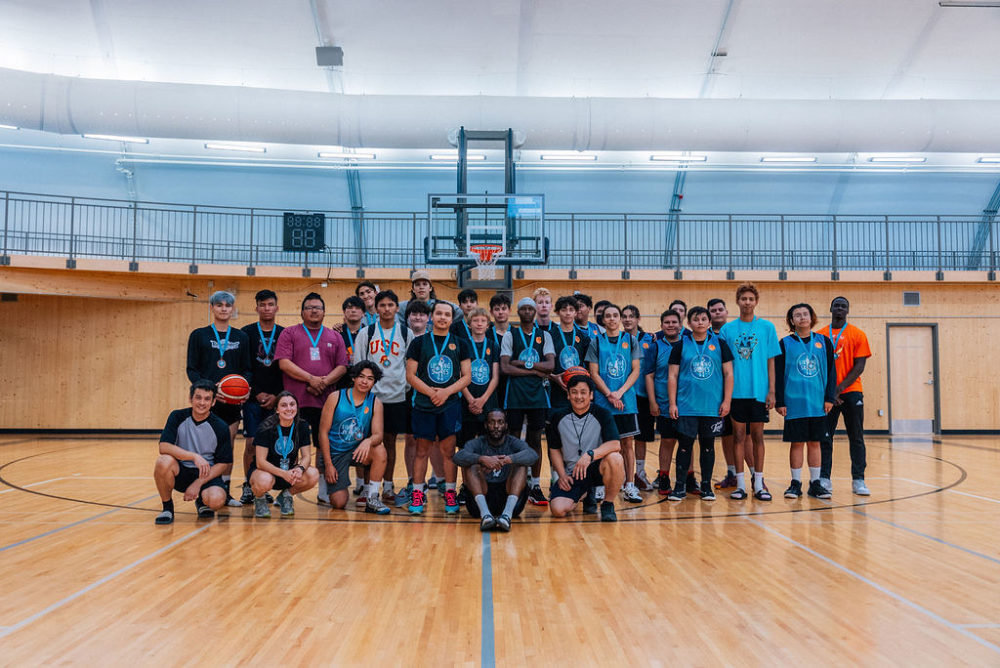 LSIBL by the Numbers
782 Total League Registrants in LSIBL Events
First-year Success
In the first year that the Living Skies Indigenous Basketball League (LSIBL) was in operation, with the combined effort of One Love Basketball, Aboriginal Friendship Centres of Saskatchewan, and the Government of Saskatchewan, we were able to attract 450 Athletes to register for this exciting league.
A valuable thing to note is that this curriculum is grounded in Indigenous ways of knowing to help our youth stay connected to our culture and learn our Indigenous values. This all created more opportunities to build relationships and find understanding (reconciliation).
Participation on Multiple Levels
The LSIBL had 250 athletes participate in the Junior Division alone. Another impressive count of 200 athletes competed in the Senior Division of the league.
We had 60 Coaches registered, allowing us to certify coaches and officials that are engaging with our urban Indigenous youth throughout the province, fostering teamwork, collaboration, and social skills. Our focus is to increase interest in physical activity, feelings of well-being, and connection.
Covering a lot of Ground
LSIBL held 50 Junior Games played in 2021-2022 at 6 Camps across Saskatchewan 2021. We also fostered growth and knowledge in our youth by holding workshops on traditional fire starting, hoop dancing, mental wellness, and more.
The league was split up into three different regions to help maximize the productivity and effectiveness of the program goals. The Divisions include:
North – Buffalo Narrows F.C., Ile-a-la Crosse, La Loche F.C., North West F.C. (Meadow Lake)
Central – Battlefords I.M.F.C., Kikinahk F.C. (La Ronge), Prince Albert I.M.F.C, Saskatoon I.M.F.C.
South – Newo-Yotina F.C. (Regina), Qu'Appelle Valley F.C., Yorkton
Continued Awareness and Growth
The LSIBL reached 62.7k people on social media in the first year and had 27 news appearances regarding the success of the league. We fostered 80 connections to high-performance coaches or scouts, and had 2 Appearances on NBA Canada/ Raptors TV!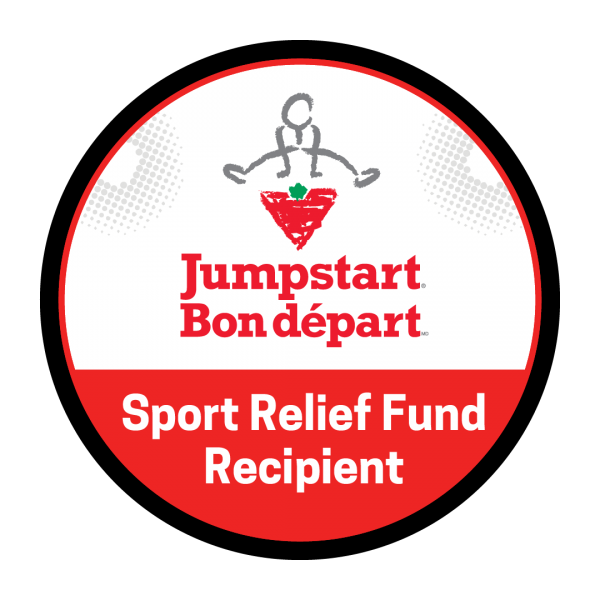 Canadian Tire Jumpstart Charities is committed to ensuring kids in need have equal access to sport and recreation.
Jumpstart helps eligible families cover the costs of registration, transportation, and equipment, and provides funding to selected organizations for recreational infrastructure and programming. Since 2005 Jumpstart has disbursed more than $215 million to help over 2.5 million kids and counting. For more information, visit https://jumpstart.canadiantire.ca/
Along with Jumpstart, we understand the importance of sport for the health and well-being of kids and their families and are proud of the work we do to provide community sport and play.

This project has been made possible [in part] by the Government of Canada.