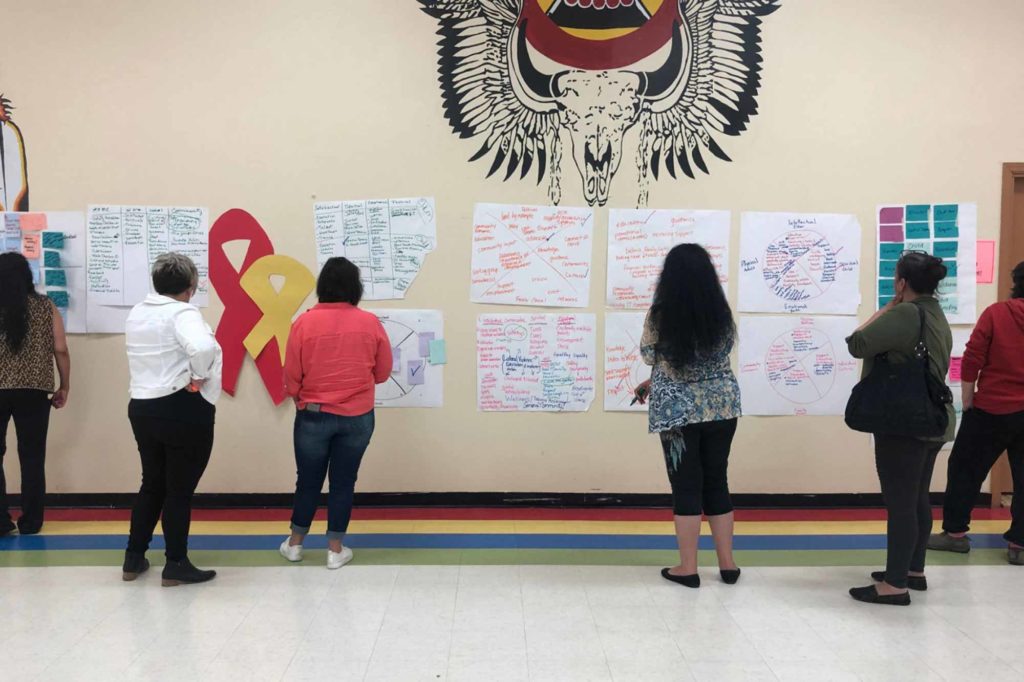 AFCS works to support our Member Friendship Centres and therefore the urban Indigenous people in Saskatchewan through the programming offered at each Friendship Centre.
This support comes by way of advocacy, promotion, representation, and resources including funding. Through our program administration, we provide funding for programming, services operation, and operational dollars from the Urban Programs for Indigenous People program, and support funding for COVID-19 from the Indigenous Community Support Fund to our Friendship Centres. Additionally, we help to support the capacity at the local level approach other funding opportunities such as the Infrastructure Program and the Investment Readiness Program.
Urban Programs for Indigenous People
UPIP is the funding stream implemented by Indigenous Services Canada (ISC) allocated to our provinces in which funds and supports the activities and programming offered by our member Friendship Centres. These funds help keep our Friendship Centres open to offer services to help the members of their communities. UPIP includes two funding streams; Organization Capacity as well as Programs and Services. OC covers costs for the day-to-day operations such as staffing, utilities and building payments (rent or mortgage). PS covers specific project costs that fall into any of the six key areas; women, vulnerable populations, youth, transition services, outreach programs and community wellness programs.
Indigenous Community Support Fund
The Indigenous Community Support Fund is an additional fund that was distributed during the pandemic to provide our Friendship Centres the opportunity and flexibility to implement ways to help, prevent and respond to the spread of COVID-19 within each of their respective communities. This fund can be used for these measures, but not limited to; support for elders and vulnerable populations, educational support for their youth, mental health assistance as well as food security.