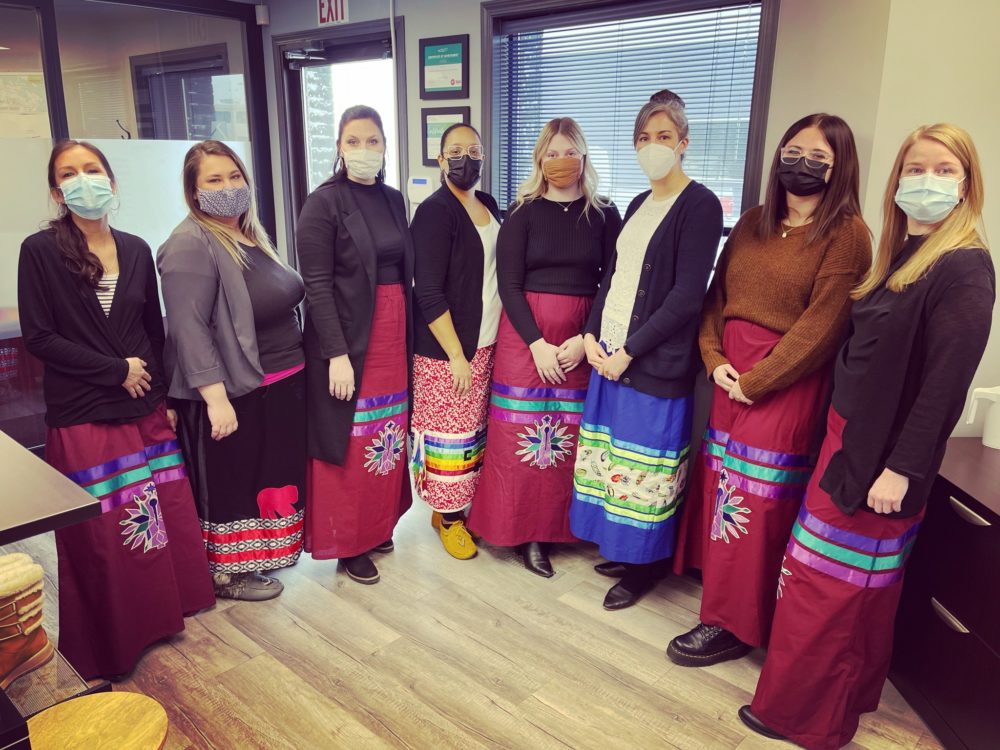 Join our Team!
The work of AFCS involves advocating with and for urban Indigenous peoples across Saskatchewan. Our employees at AFCS know that they can expect an exciting, vibrant, and motivating work environment. Beyond the excitement of new opportunities, we offer competitive salaries and a wide range of benefits to support the health, well-being, and financial security of our employees and their families.
We seek a commitment to friendship, harmony, quality service, cultural integrity, cultural awareness, and sharing from all our employees. If that sounds like you, we'd love to have you join our team of dedicated staff.
Please apply if you think you are a good fit for the Aboriginal Friendship Centres of Saskatchewan.
---
Training Specialist
---
POSITION DESCRIPTION
AFCS is looking for an energetic Training Specialist to join our team. Reporting to the Program Director of the Centre for Indigenous Women, 2S and Diversity, the Training Specialist will be responsible for leading Training Programs and overseeing the coordination, implementation, and management of the program's workplans, goals and objectives.
DUTIES & RESPONSIBILITIES
Overall management and administration of assigned training programs.
Develop and deliver training programs to increase awareness and understanding of urban Indigenous issues.
Increase active audience attention, knowledge retention, and participation by providing innovative delivery methods and education.
Revise, modify and tailor training materials to be relevant to community.
Serve as liaison between the Friendship Centre and external community partners.
Collaborate with leadership and partners to determine training goals.
Implement evaluation, measurement and feedback tools.
Serve as liaison and point of contact on communication for projects.
Coordinate, collect data, organize, and maintain all records associated with training.
Maintain up to date master workplan and calendar.
Perform other grant and job-related duties as required or assigned.
Work with leadership team to conduct program assessment.
REQUIREMENTS
Education and Experience
Bachelor's Degree from an accredited institution or a combination of education and work experience.
Demonstrated experience in development and implementation of programs and training.
Knowledgeable about urban Indigenous realities and resources available.
Skills
Ability to remain objective while having discussions around sensitive topics such as Indian Residential Schools, 60's Scoop, MMIWG2S+, interpersonal violence, intergenerational trauma, racism, etc.
Superior public speaking skills, in-depth knowledge of training methods and experience as a facilitator.
Strong writing and analytical skills.
Ability to maintain confidentiality, honesty, and strong ethical reasoning.
Fluency in an Indigenous language is an asset.
Please apply by March 31, 2023 to [email protected]