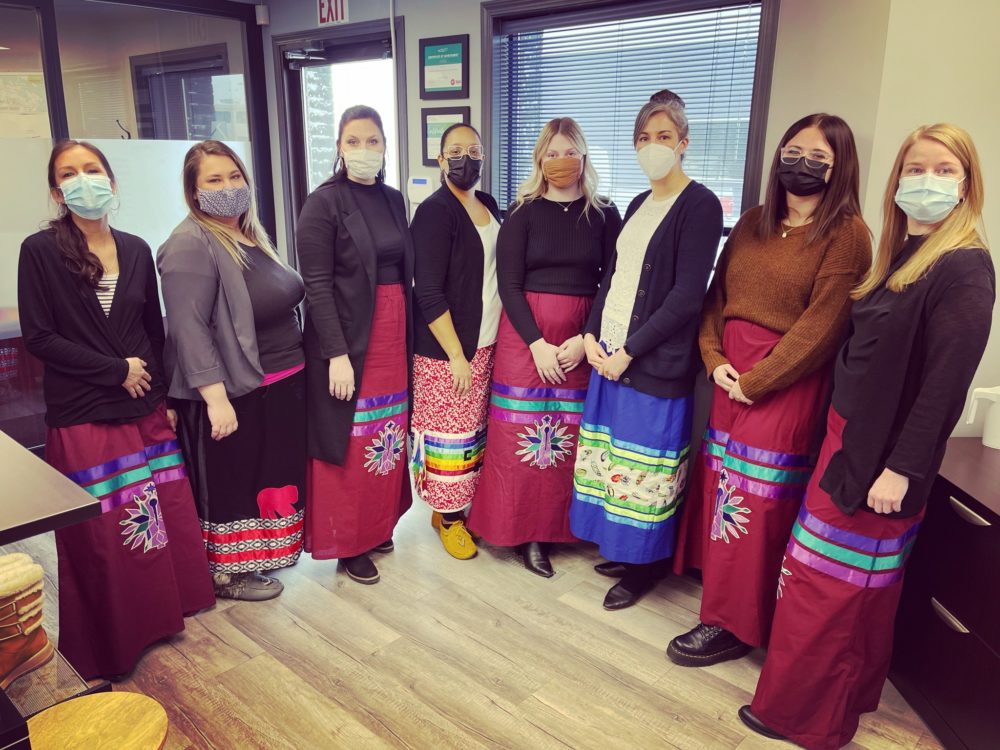 Join our Team!
The work of AFCS involves advocating with and for urban Indigenous peoples across Saskatchewan. Our employees at AFCS know that they can expect an exciting, vibrant, and motivating work environment. Beyond the excitement of new opportunities, we offer competitive salaries and a wide range of benefits to support the health, well-being, and financial security of our employees and their families.
We seek a commitment to friendship, harmony, quality service, cultural integrity, cultural awareness, and sharing from all our employees. If that sounds like you, we'd love to have you join our team of dedicated staff.
Please apply if you think you are a good fit for the Aboriginal Friendship Centres of Saskatchewan.
---
Health Educators
The Aboriginal Friendship Centres of Saskatchewan (AFCS) in partnership with the Saskatchewan Health Authority (SHA) First Nations and Métis Health Services are excited to announce the creation of a one-year pilot program to increase community based mental health supports.
This innovative partnership will create an embedded mental health position within each participating Friendship Centre. This position will be available to support staff, clients, and community members in the Friendship Centre through an SHA mental health professional. Since the staff member will remain an SHA employee, they will have full access to all the healthcare authority resources including providing referrals and opening the door to other healthcare needs for clients.
Job descriptions and where to apply are found here:
---