Living Skies Indigenous Basketball League (LSIBL) is Saskatchewan's first ever, provincial-wide Indigenous youth basketball league.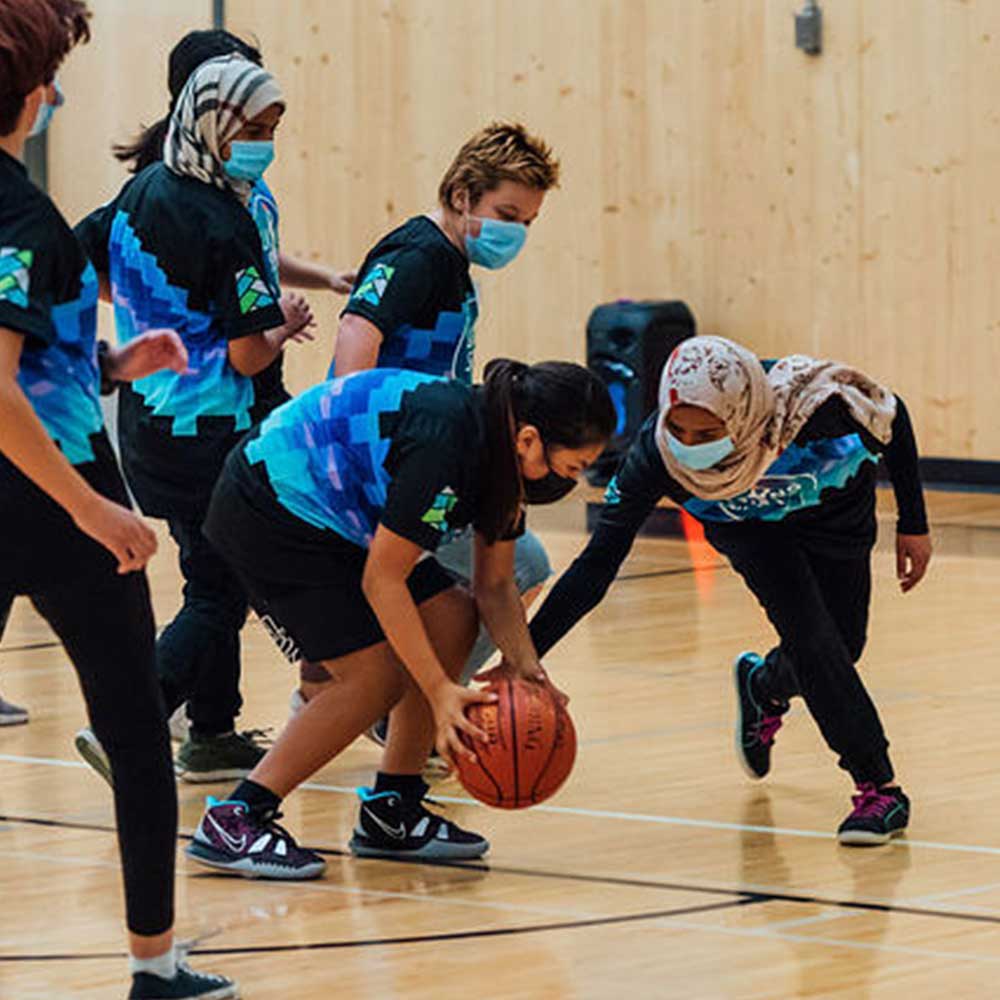 With Indigenous youth as the focus, the league is a vessel for reconciliation and meaningful change in our communities.
The Living Skies Indigenous Basketball League provides opportunities for youth across the province and fosters athlete well-being by providing a holistic approach to sport. The League supports the Indigenous athlete's sport pathway by providing a safe environment, building capacity, removing barriers of entry, fostering teamwork and togetherness, and creating lasting opportunities in our communities.
Athletes from the ages of 11-17 can participate in the league. There will be no cost to register and up to 650 athletes can participate. It will run from September 2021 and wrap up with a Provincial Championship in March 2022. The league is providing a holistic approach to sport, working on the physical, mental, spiritual, and emotional aspect of every athlete. It is comprised of three components:
On-Court Sessions
Workshops
Cultural Education
Why is the Living Skies Indigenous Basketball League important?
Provides athletes with the skills to help them become more equipped to handle life beyond the court
Provides opportunities for urban Indigenous youth throughout the province
Builds capacity of certified coaches and officials
Fosters teamwork, collaboration, and social skills
Builds confidence and self-esteem
Extracurricular activities have been linked to lower rates of suicide
High school female athletes are 92% less likely to use drugs
High school athletes are 3 times more likely to graduate than non-athletes
35% of Indigenous youth do not play sports at least once a week
Projected Outcomes/ Impact
Athletes with the skills to help them become more equipped to handle life beyond the court
Increased interest in physical activity
Increased feelings of wellbeing
Increased feelings of connection
Deeper understanding of identity and culture
Celebration of Indigenous culture in Saskatchewan
More opportunities to build relationships and find understanding (reconciliation)
More certified coaches and officials
Established Partnerships
Community, Provincial, and National sponsorships will be an integral part of the league's success. In the development of the league, staff have developed relationships and partnerships with:
National Association of Friendship Centres
Friendship Centres throughout Saskatchewan
NBA Canada
Think Indigenous
Canada Basketball
Basketball Saskatchewan Inc.
Aboriginal Sport Circle
Coaches Association of Canada
Coaches Association of Saskatchewan
Sask Sport
North American Indigenous Games- Team Saskatchewan
Basketball Without Borders
U of S Huskies Basketball Programs
U of R Cougars Basketball Programs
COACHING EDUCATION
We want to build the capacity of certified coaches and officials in urban Indigenous communities. As a result, we are providing certification to 44-88+ coaches and 22+ officials prior to the start of our league in the fall of 2021. This will ensure that athletes are receiving consistent and appropriate guidance, as well as improving the sustainability in each community.
With the help of Canada Basketball, a basketball curriculum with practice plans has been created. We want to ensure that all athletes are obtaining proper and consistent coaching that will help with their development and transition to high-performance events like:
North American Indigenous Games Team
Team Saskatchewan
Nxt Up Program
University/College
Most importantly, the curriculum will be grounded in Indigenous ways of knowing to help our youth stay connected to culture and learn Indigenous values.